Cyprus is at the crossroads between Europe, the Middle East, and Northern Africa, and is easily accessible in the eastern Mediterranean from any of these three regions. The island nation is known for its beautiful beaches, regional wines, rugged mountainous interior, and the coastal city of Paphos - archaeological sites related to Aphrodite. CDC information for travelers. Hours/availability may have changed.
Some of the best places to visit in cyprus
1. Agios Georgios is an archaeological site near the village of Pegeia. This 6th-century Christian settlement was partially unearthed in the 1950s with the discovery of three basilicas and a bath. In the 1990s, further excavations brought forth an unwalled settlement, possibly a port city along a transportation path from Egypt to Constantinople. Settlement discoveries include Basilica A with a baptistery and a smaller basilica, Basilica B, as well as the remains of Basilica C, a sacristy, guest house, courtyard, well, and oil press. Agios Georgios is a famous destination for pilgrimage in this region, and is situated between the basilica sites and the necropolis (graveyard). 
2. Ayia Napa is consistently ranked among the best beaches in the world. Visitors will find no fewer than a dozen sandy beaches here, many of which have earned Blue Flag status for their facilities and cleanliness. Nissi Beach is 3 km of golden sand and is hugely popular with tourists, Sandy Bay is protected from the wind and is a great place for swimming with small children, and Pantahou is a popular fishing harbor. Many beaches offer a plethora of water sports, including sailing, windsurfing, waterskiing, paragliding, boating, and jet skiing. Fishing and diving excursions as well as boating daytrips are also available. Landlubbers will enjoy horseback riding, hiking, and jeep safaris into the island's interior.
3. Kakopetria, situated in the northern foothills of the Troodos Mountains, has a cool climate and amazing landscapes, making it a desirable tourist destination. It is abundant with fruit trees of every variety, but is well known for its apples. Vegetables - especially tomatoes and potatoes - some grains, and vineyards for wine-making are prominent. There are a number of must-see attractions in the area, including Old Kakopetria, which was designated an ancient monument by the Department of Antiquities. There are also the Kakopetria Forest and the Trail of Atalanti, the Milos tis Gonias water mill, Central Square, and the Heroes' Monument. Travelers may also want to see the Olive Mill Museum, or Linos Museum, dedicated to wine, bread, and olive oil; both are in Old Kakopetria.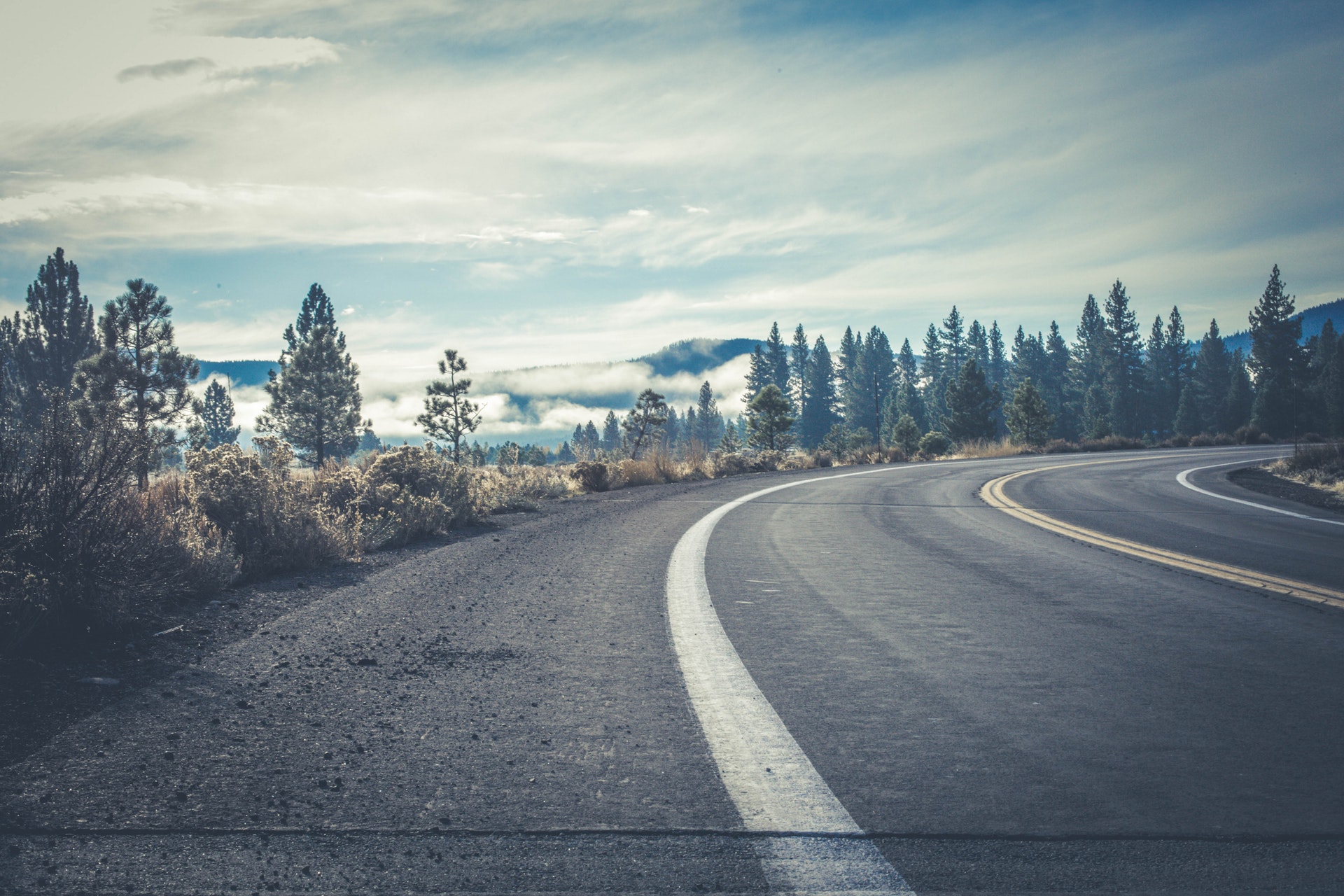 The road to Fontana Amoroza, located on the Akamas Peninsula at the north-west end of the island of Cyprus, is one of the most dangerous roads in the world, as well as one of the world's best coastal drives. The road starts with a sign which - truthfully - says Do not enter - dangerous for cars. The route demands 100% concentration.
In Morphou district, a number of roads were described as "dangerous due to landslides" according to CNA, including Pedoula-Kykkou-Kambou, Kakopetria-Karvouna, Moutoulla-Pedoula, Pedoula-Prodromou, Pedoula-Pinewood-Kakopetria, Prodromou-Troodos, and Prodromou-Platres.
In Paphos, several roads remain closed due to raging water and overflowing rivers, causing both rockslides and mudslides. Closed roads include Kelokedaron-Amargetis-Natas and Salamiou-Galatarias.
In Cyprus, you will experience a distinct lack of use of turn signals to indicate, where the driver intends to go. This applies to both changing lanes on the highway as well as in any other traffic situations and turns. It can potentially be very dangerous, but now you are aware of it and will be able to avoid any potentially dangerous situations.
There is also a highway from Nicosia that passes Larnaca before reaching Ayia Napa. Finally, there's a highway from Larnaca that connects with A1 before Limassol and connects all the highways.
Now, when existing these highways outside the bigger cities you will have to be very careful, as some of the exits are very short plus they might end in a 90-degree turn, where the speed limit is as low as 25-30 km/h.
Roundabouts are a cause of confusion for many drivers. Even though there should be no difference driving in a roundabout in Cyprus and most other countries (except most countries drive on the right-hand side), it is quite different.
This is particularly the case for a number of things to do in paphos such as visiting the Adonis Baths, Lara Beach & The Blue Lagoon. If you don't rent a 4WD it's still possible to get these sites in other ways, for example, you can take a ferry to the Blue Lagoon, renting an ATV or simply taking the risk by driving a regular car and hoping to avoid damage!
Roundabouts are a cause of confusion for many Cypriot drivers. Even though there should be no difference driving in a roundabout in Cyprus and most other countries (except most countries drive in the right hand side), it is quite different.
A variety of car rental companies offer different fuel policies, which are often not very clear. The golden rule is that before you make a booking, look after the possibilities. At least you should know their obligations.
Option 1: Full to full
This is the most common fuel policy worldwide, in addition this is the simplest and most understandable. It's very simple: when you pick up the car, the tank is full and it is your responsibility to give back it with a full tank.
Dangers:
If you don't drop off the rental car with full tank, you have to pay for the missing fuel plus often there is a service cost.
We all know that the car still shows full tanks after a few kilometers. The car rental companies know it as well. It's not worth trying to deceive them with a few thousand forints worth of fuel – they will be monitored the tank, they don't rely on the dashboard's fuel status indicator.
Tips:
When you refuel the car, do it as close as to the time of delivery, best to do it before delivery.
Save the receipt until 1-2 months.